As the world begins to take steps forward towards recovering from the pandemic, UHMC has joined the fight by offering a six-week summer long vaccination clinic, which is open to all. UHMC's nursing program students will be operating out of Paina building every Wednesdays and Thursdays from 8:30am to 2:30pm. Students as well as the general public may make an appointment or simply walk-in. Vaccinated individuals may then upload proof of vaccination to the UHMC app to be entered into a raffle to win free fall tuition or a MacBook Air. They are dispersing Moderna in Paina, but you may also receive the Johnson and Johnson version by going to the schools health clinic. Here's an inside look as I received my first dose of Moderna.
Enter Paina building at the large entry sign, where you will first check in. Staff here will get you situated with the required paperwork before leading you further into the building where the UHMC nursing program staff will be waiting to disperse the vaccine. The process was surprisingly quick and easy and I personally didn't even feel the shot go in. I felt safe and taken care of by the nursing program students who really did a great job of explaining the protocol to me step by step and letting me know what I can expect. You will be required to wait in the building 15 minutes post vaccine shot to ensure that all is well before you leave the building. You must return for a second shot 30 days later before you can enter the drawing to win prizes.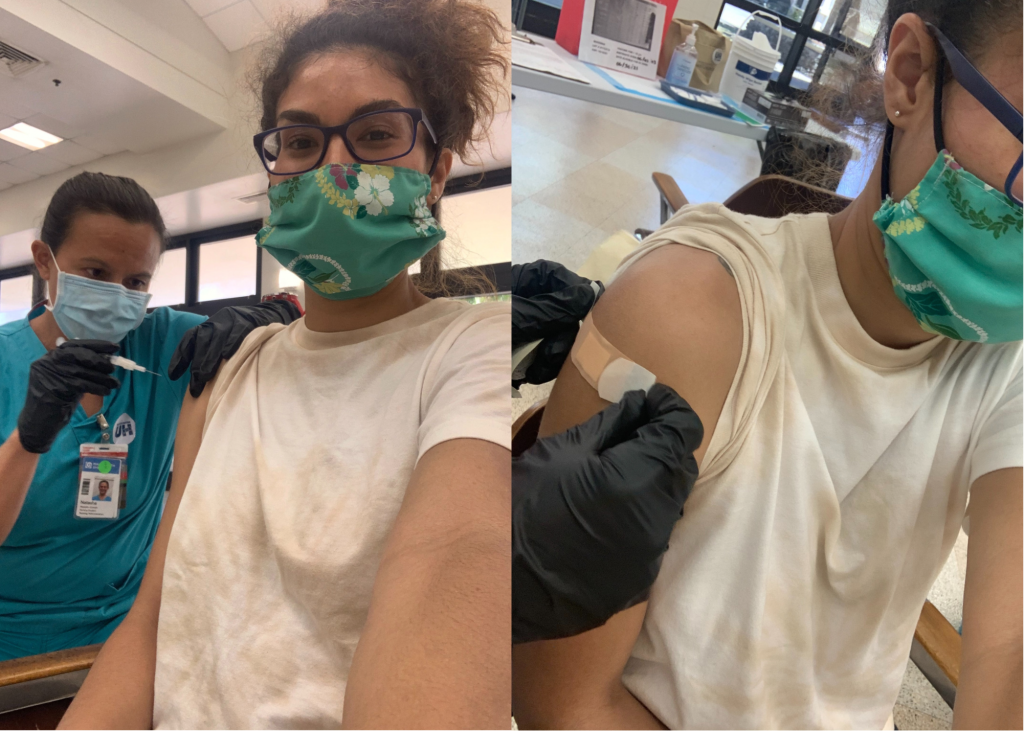 Chancellor Lui has been sending out reminders to all, that students who plan on attending face to face courses in fall semester 2021 must be fully vaccinated. Included in the Chancellors reminders are helpful links (below). A video with the latest details from President Lassner in regards to vaccination and the second link will take you to a sign up timesheet. You may make an appointment or walk-in.