Community Health Worker Certificate of Competence
Mahalo to the practitioners, community leaders, and students who made our Community Health Worker training videos possible!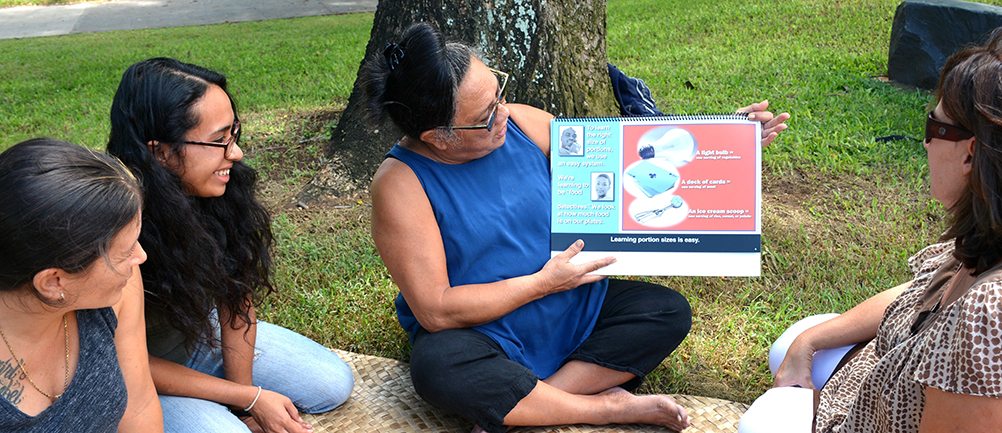 Are you:
The person in your family who helps others access care and services?
Someone who cares about the health of your community and the people in it?
A Community Health Worker (CHW) is a trusted member of the community, and a valuable member of a healthcare or social services team. Also known as outreach workers or navigators, CHWs provide education and care coordination. They serve as a bridge, helping to improve access to services and ensure services are culturally appropriate. CHWs help others take action to improve their health and the health of their communities.
Go at your own pace
You can complete a Community Health Worker Certificate of Competence in as few as two semesters, or take individual courses when you have the time. The certificate includes five courses (15 credits), with our three core courses offered every year, and our two specialization courses offered every other year.
Nationally and locally recognized core competencies
All courses, including a hands-on internship, are designed to prepare you to work in community health and social service settings. You'll gain the core skills needed to connect with people and promote healthy communities.
Registration is now open!

Courses offered in Spring 2023:
CHW 135: Health Promotion/Disease Prevention --> Tuesdays 5-7:45pm - on Zoom
HSER 248: Case Management --> Thursdays 5-7:45pm - on Zoom
HSER 194: Seminar & Fieldwork I --> Tuesdays 12-1:15pm - on Zoom/online (other options available -- please contact the

 

program coordinator

 

for details)