Raise your hand if you love teen romance films! I'm going to review a movie that made me wish I was in a relationship.  I'll give you three hints on the movie: Love Letters, ski trips, and friends. I'm going to be talking about "To All The Boys I've Loved Before." "To All The Boys I've Loved Before" premiered on August 17th, 2018 on Netflix. This movie is about an asian teenager named Lara Jean Covey (played by Lana Condor) who wrote love letters to five different crushes. One of the love letter recipients is the boyfriend of Lara's sister Margot (played by Janel Parrish). Margot's boyfriend, named Josh (played by Israel Broussard), also happens to be Lara's childhood best friend. Once her love letters were delivered, the first person to confront her was Peter Kavinsky. Lara saw Josh, whom she currently had a crush on, as he was walking by, so she kissed Peter. Peter and Lara Jean entered into a fake relationship to make Peter's girlfriend, Genieve, jealous. But will this fake relationship work?
My favorite scene from the movie, which is actually based on a book series, was when Lara and Peter were at the diner one evening and both were opening up about their family lives.  Peter's father wasn't part of his life and Lara could relate to this because her mom passed away at a young age. This was a sweet moment as the first deep conversation between Lara and Peter, which helped them both to understand more about one another. The setting was also special to Lara Jean as her mother had worked at the diner before she had passed away. 

The first time I watched this movie, I fell in love with it right away. It's safe to say that Lara Jean is boy crazy and I don't blame her! This movie is for the teen audience who are either currently in relationships or who are interested in romance. If I had to rate this movie on a scale of 1-10, I would rate it as a 10 –  this is one of those movies that I could watch over and over. I like this movie because of the love story and the family and friend dynamic. Also, the actors and actresses who portray these characters fit in well with their roles. The ending of a good movie always leaves me wanting more. This movie ended with Lara Jean finding Peter on the lacrosse field and reading a letter she had written just for him. Lara Jean had always imagined falling in love on a field, but she had never considered the lacrosse field. The movie ends on a happy note with Peter and Lara kissing and walking off the field holding hands.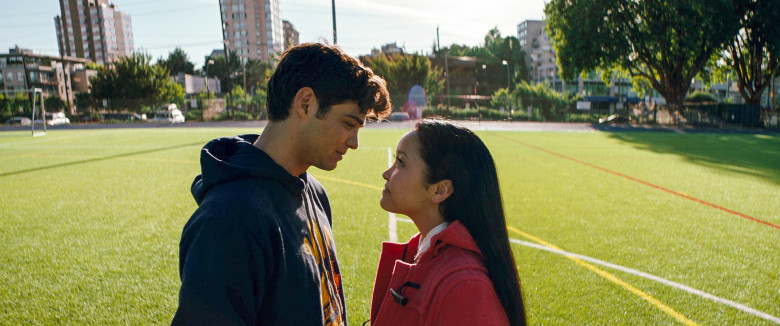 Did you really think that was the end? Think again! "To All The Boys I've Loved Before 2" is scheduled to premiere on February 12th 2020! Will Lara Jean and Peter  stay together? Will Margot and Josh get back together? Or will another crush of Lara's come into the picture? Stay tuned to find out!