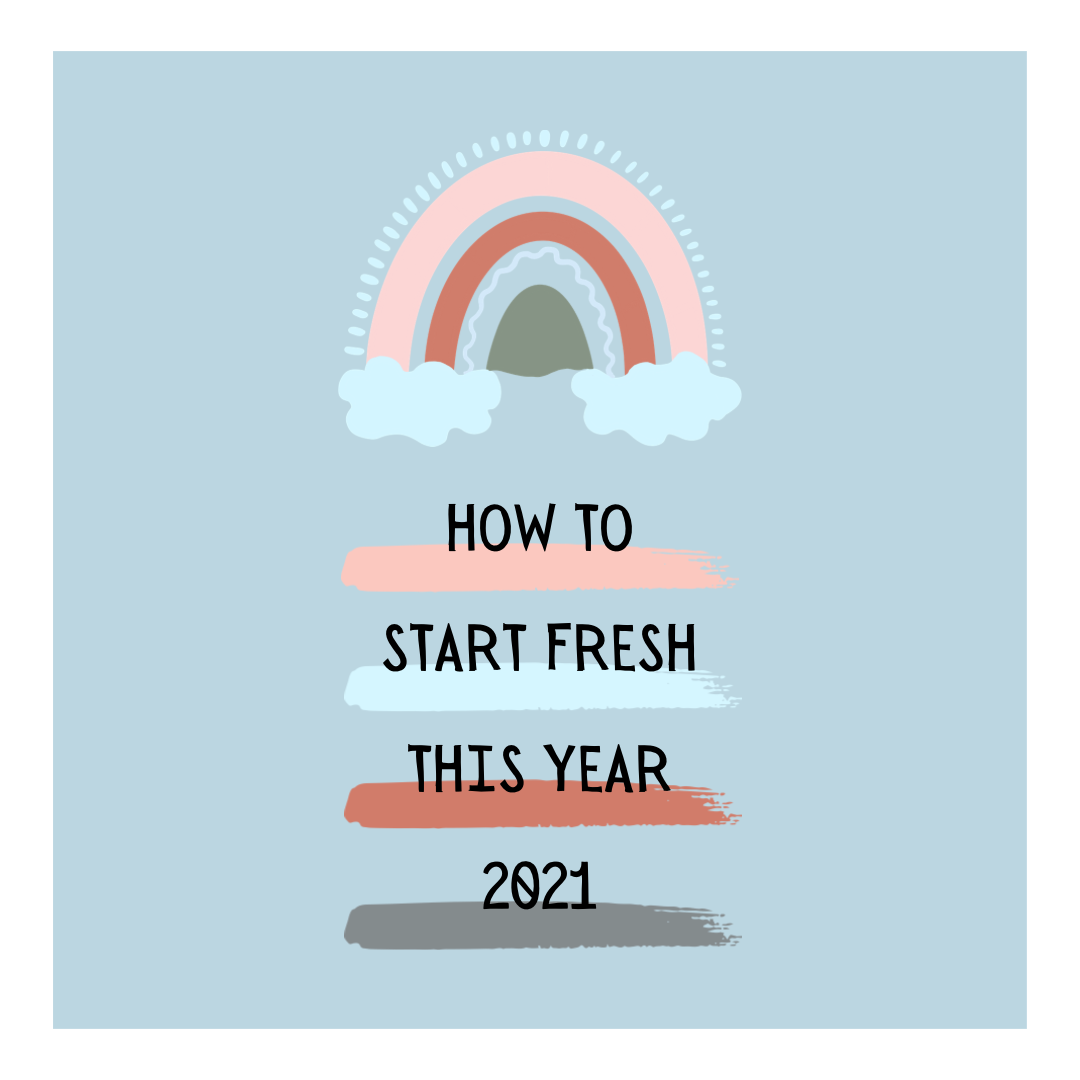 Welcome back readers! I'm Student writer, Kili'ohu Robis and we have officially entered Spring semester 2021. I hope you all enjoyed celebrating the end of 2020, I know I did. As a student I felt it was important to mentally release 2020 by emphasizing and manifesting the notion of starting fresh. I didn't wanna drag any residual negatives into the new year with me, so I came up with a few ways to really "move on" from 2020. We are "breaking up" with 2020 and starting fresh with 2021! Here are some ways to mentally move forward from the past.
One of the first things you can do is get organized! It's time to open up to a blank page in your crisp, new daily planner and get to work to assure 2021 goes well. Studies have shown that keeping track of what you plan on doing throughout the week helps you to stay on task with upcoming projects and things you need to get done. An all day cleaning and organizing session is most likely inorder ( I know that was the case for me.). Not only that, but do some organizational self-care. Things like get your haircut, or eyebrows waxed. You might wanna get a manicure, shave, or do some clothes shopping. I normally organize my self care by going for a jog in the park before class. You may want to take some much needed downtime to take care of yourself instead of focusing on others. All this can help you to feel mentally prepared and get focused.
You could also take initiative to try new things. Finding new hobbies, new books to read, or new activities to try. This can include sports, and other new recreational undertakings. For example, this year, I am going to do a 2021 quarantine bucket list and add things to it that can be achieved while (mostly) stuck indoors. Each new year I like to build up excitement for the coming year. This sort of activity can be done with a group of friends so you all have something to look forward to. To be clear, this is not a "100 things to do before you die" or "100 things to do in life" bucket list. Instead, it is a list of fun things to do in 2021 specifically. This list might include bucket list things you have already done in the past or new things you haven't tried yet, and have been meaning to do. It can also include things you've done before and want to do it again for better results, like going camping, or volunteering, and even continuing to learn a foreign language. The idea is that the 100 things to do bucket list game is for you to try new things that you usually wouldn't do. It helps push you to actually do them.
Some people might be scared to enter the new year as others have expectations that they have for a specific person. Why worry, when you could totally focus on yourself to not only make yourself a better person, but have a better idea at what you would like to do! Believe in fresh starts. Most people either have this attitude or would like to have it. Make it a reality for yourself by adopting a fresh start mindset. Everything is new again, new for fresh starts and new memories! Keep your cool. This is going to be an interesting political year, and everyone is going to have an opinion. I strongly urge you to participate, but to also keep any toxicity away from other relationships and be better to yourselves. This is going to be a new year, with new joys and challenges. Be open to the good, don't hold onto the bad, and try to be a little nicer to everyone else. That alone, can make for a good year.