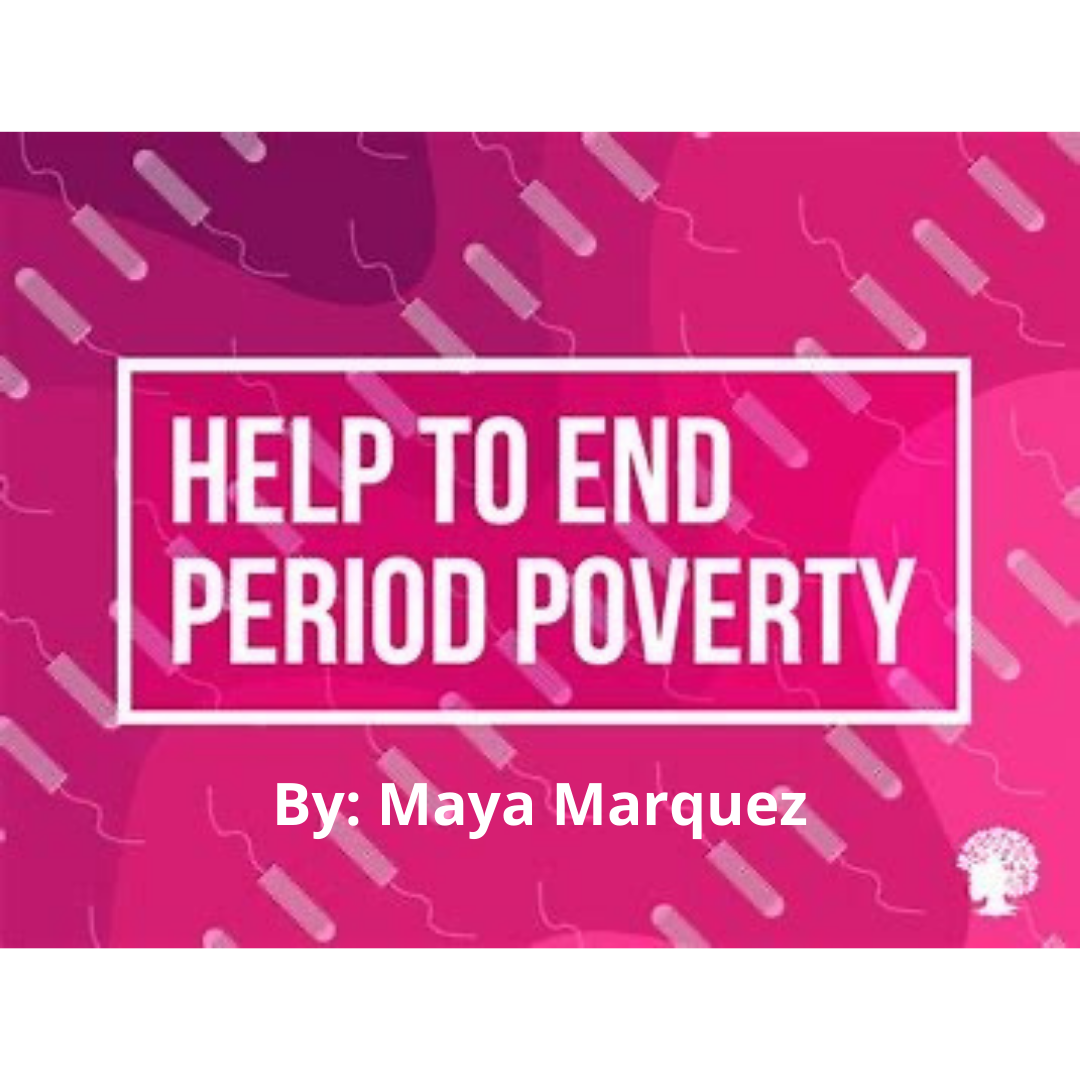 In terms of women dealing with a monthly menstrual cycle, a homed person can go to bed at night with a heating pad or hot water bottle and an overnight pad with wings stuck in their comfy period panties. They can take a Midol for the pain, and maybe have a cup of hot tea and a nibble of dark chocolate. Then they might go off to sleep in comfort in their favorite pajamas. On the contrary, a homeless individual may not be able to sleep at all because they're on constant alert for predators. They may already be sore from sleeping on the ground and they have no hot water bottle and no cupboard with a bottle of Midol and selection of teas. Homelessness almost guarantees sleep deprivation, which only further exacerbates the challenges of menstrual cycle.
Lack of access to sanitary products for homeless women is a devastating and overlooked healthcare injustice that needs to be rectified. Homeless women confront the daunting challenge of securing materials to absorb blood and finding privacy to change and dispose of used sanitary products. Soiled clothing may be cleaned without soap, using dirty water. Indoor drying without sunlight is common. Menstrual bleeding and its management are taboo as a public discussion subject. Recently, a homeless woman who was also a former classmate whom I have developed a relationship with told me that she also would wrap toilet paper around her underwear during her menses. She spoke about the expense of tampons and sanitary pads. Her shelter provided only 2 pads per cycle, whereas the average woman uses approximately 20 tampons/pads per cycle. Her inadequate options were toilet paper, reused cloths or ruining her only pair of underpants. Some are forced to steal products. Others wait for homeless outreach crews to come by with pads such as myself. Some use socks, paper towels, plastic bags, toilet paper, towels, cotton balls, or clothing in place of hygiene products
Having good menstrual hygiene is not only important to protect women against negative social reactions that follow overt leaking or staining, but also to avoid the possibility of damaging reproductive and gynaecological health. Although most of us only think of the financial aspect of menstrual management, in many cases this is trivialised in comparison to the emotional and painful effects of menstruation. The silence that surrounds menstruation has uneven consequences on homeless women. Menstruation is often overlooked and forgotten in reports addressing the health needs of homeless women, and therefore fails to come to the attention of policy makers and service managers. This inattention means that women without adequate financial resources must use irregular, and at times, potentially pathologically unsafe methods of hiding their menstrual blood. It is difficult for homeless women to talk to employees of organisations, as it is a topic deemed embarrassing, which transgresses the boundaries of professionalism. Not only are the material methods of managing menstruation difficult, but also the emotional and painful experiences of menstruation while living in precarious housing situations. Spaces such as cafés, day centres and shelters are important for the participants as a safe place to rest while feeling the negative effects of menstruation, and some help to provide sanitary products. It is important to increase provisions of sanitary towels in homeless organisations. Reusable products, although desired by some, are deemed to be difficult to use due to the lack of privacy and washing facilities. The structural and financial exclusions of homelessness have real effects on the everyday realities of homeless women's experiences.
The tampon tax exists because menstrual hygiene products are classified as items not qualifying as "treatment or prevention of illness or disease in human beings." Thus, menstruation, a natural biological event that does not signify lack of health, but is a necessity, is not tax exempt. The "tampon tax" exists even though individual states exempt "necessary goods" – groceries and medical products – from sales tax. The result is that benefits available to the homeless, such as Supplemental Nutrition Assistance Program (SNAP) and Women, Infants, and Children (WIC), cannot be used to purchase these items. That state legislatures could consider sanitary products as a luxury instead of a necessity is ludicrous. For those of us who can afford to buy these products every month, for those of us who don't struggle to provide this for ourselves, it's not something that we think about other people needing, even though it's a monthly occurrence for so many people. It's about dignity and women understanding that there is absolutely nothing wrong with this process. Once we take the notion of taboo away from menstruating, then we are really empowering women.