Maui Educational Consortium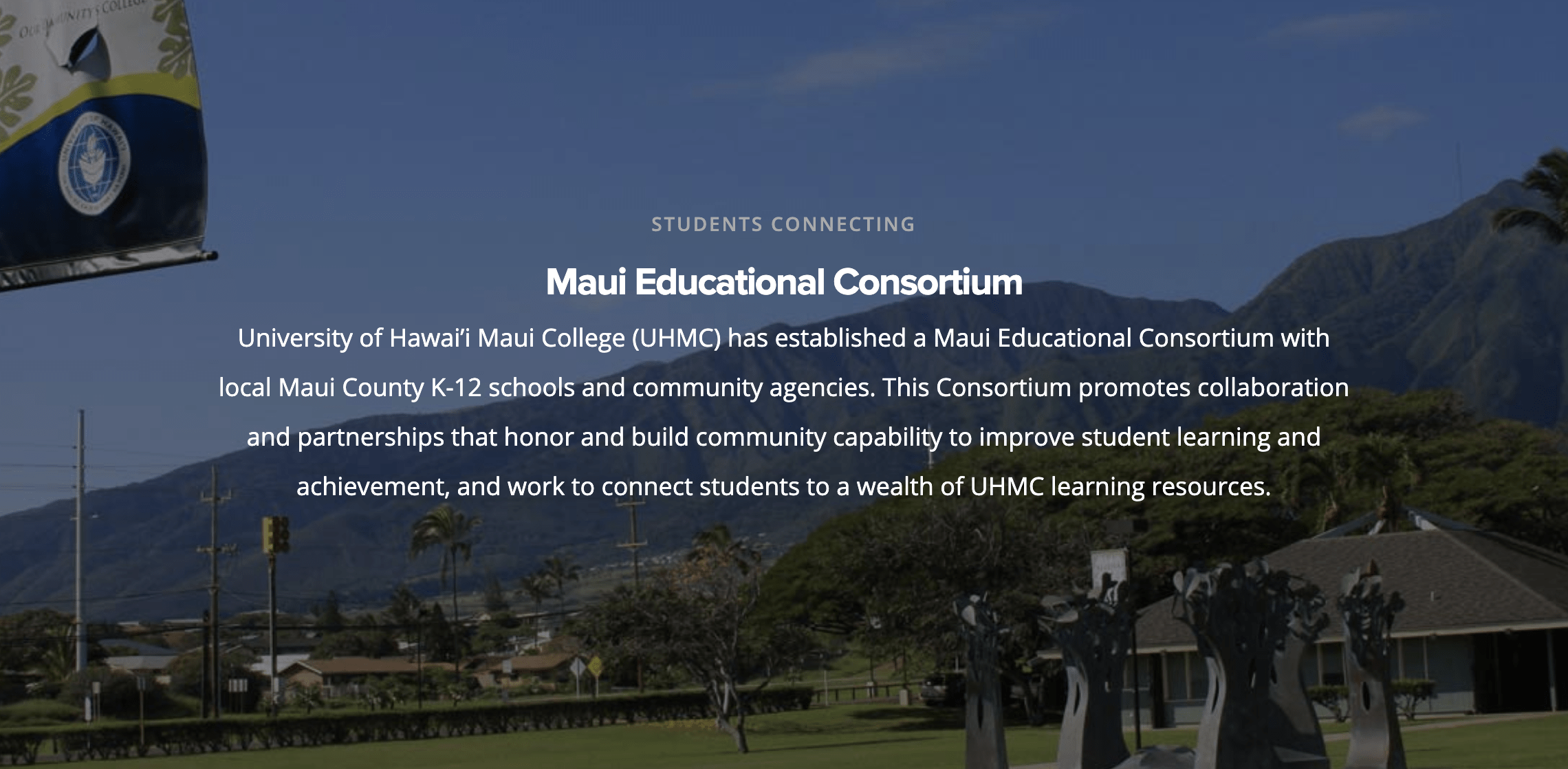 The Maui Educational Consortium uses the slogan —Students Connecting— as a banner to mobilize a county-wide community that focuses on the learner. Students Connecting engages learners by actively involving them in their ...
Acquisition of Knowledge
Application within Context
Integration for Understanding
Association for Problem Solving
explores teaching and learning, the ways people learn best. It promotes contextual learning or learning that thrives when close relationships with actual experience allow learners to make their own connections ...
between information and experience,
between school and the world,
between one subject-matter discipline and another, and
between their past knowledge and present challenges, their present challenges and future responsibilities.
Students Connecting
Sparks a spirit of discovery in our learners by joining the skillful hand to the educated mind.