Bachelor's Degrees
Applied Business & Information Technology
Bas
The BAS in Applied Business and Information Technology (#ABIT) program offers a unique hybrid degree that emphasizes business, entrepreneurship and technology skills.
Sustainable Science Management (SSM)
bas
In the Sustainable Science Management (SSM) program, we study advanced practices such as systems approaches and offer applied experience to equip our students with knowledge, skills and leadership for the future.
Associate Degrees & Certificates
Accounting
AAS, CA
Interested in a career that every business needs? Accounting is an information system that measures business activities, prepares financial reports, and communicates the results to decision makers.
Administration of Justice
AAS, CA, CO
AJ is a broad field that encompasses the criminal justice system, law enforcement, private security, corrections, homeland security, and natural land and resource development.
Agriculture & Natural Resources
AAS, CA, CO, GIS
UH Maui College's Agriculture and Natural Resources Program offers three degree tracks in Sustainable Tropical Crop Management, Horticulture and Landscape Maintenance, and Cultural and Natural Resource Management.
Automotive Technology
AAS, CA, CO
Gear up for an exciting career in automotive technology! With the Automotive Technology program at UH Maui College, you'll get hands- on experience and learn how to diagnose, service and repair internal combustion and hybrid vehicle engines, brake systems, power train and electrical systems.
Business Administration
AAS, CA, CO
Interested in a career in business but not sure where to start? The Business Administration program at UH Maui College offers a wide range of courses in entrepreneurship, accounting, and business management to help you advance your business career or give you the skills to start your own small business.
Business Technology
AAS, CA, CO
The Business Technology career ladder is competency based and focuses on the skills, knowledge, and attitudes needed to prepare for office positions in government or industry.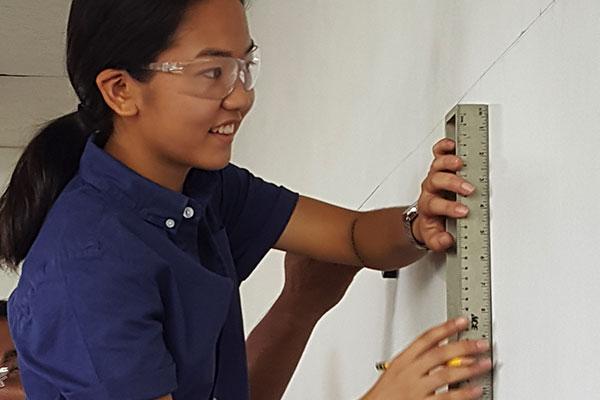 Construction Technology
AAS, CA, CO, CPD
The Construction Technology program at UH Maui College offers students hands-on training in general building construction, and the opportunity to explore a wide range of specialties ranging from carpentry, drafting, welding and masonry to architectural engineering and CAD technology.
Creative Media
AS, CA
Academy for Creative Media Maui offers Associate in Science degrees and Certificates of Achievement in: Creative Media, Filmmaking, Graphic Design and Web Development. Students acquire foundational media skills and experience which prepare them for the field, entrepreneurship, or continuation for a four-year degree.
Culinary Arts
AAS, CA, CC, CO, CPD
Love the excitement of cooking, entertaining and serving great food? The growing culinary, baking and hospitality industries need a dedicated and skilled workforce.
Dental Hygiene
AS
Dental hygienists screen patients for oral diseases such as gingivitis, perform teeth cleanings, and provide other preventative dental hygiene care.
Early Childhood Education
AS, CA, CO
Make a difference in your community and have a profound effect on future generations.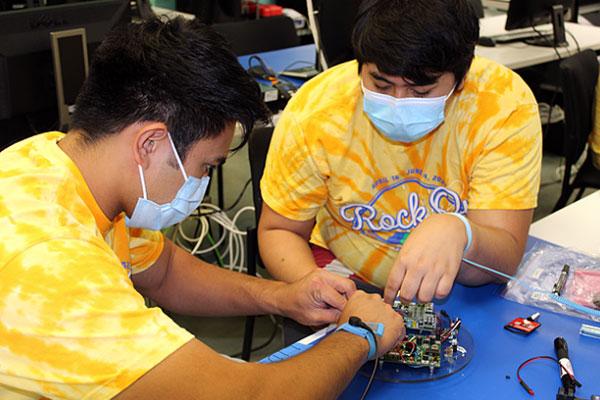 Electronic & Computer Engineering Technology
AS, CA, CO
UH Maui College's ECET program prepares students to work in high-technology industries.
Hawaiian Studies
ASC
The Associate in Arts degree in Hawaiian Studies is designed to provide students a broad foundation in general education with a major focus in Hawaiian Studies.
Hospitality & Tourism
AAS, CA, CO
Looking for an exciting career in one of Hawaii's largest industries? The Hospitality & Tourism Program at UH Maui College prepares students for leadership positions in the hospitality industry.
Human Services
AS, CA, CO
Launch a career that makes a meaningful difference in the lives of others. UH Maui College's Human Services program prepares student to work with people of all ages in social service occupations.
Liberal Arts
AA
The liberal arts are those subjects that in classical antiquity were considered essential for a citizen to know in order to take an active part in civic life. The aim of these studies was to produce a virtuous, knowledgeable, and articulate person.
Marine Options Program
ASC
The Marine Option Program is a certificate program open to University of Hawaiʻi students from any field of study who have an interest in the ocean.
Natural Science
AS
UH Maui College's Associate in Science in Natural Science degree provides a comprehensive academic background for students planning to transfer to a baccalaureate degree program in Science, Technology, Engineering, and Math (STEM) subject areas.
Nursing
AS, CA
Launch an exciting career in the healthcare industry through UH Maui College's Nursing Program. Part of the Hawai'i State Nursing Curriculum, the program offers two options: Practical Nurse (PN), and Associate in Science Registered Nurse (RN).
Visual Arts
ASC
UH Maui College's Academic Subject Certificate in Visual Arts recognizes and encourages innovation, collaboration, and creativity. Choose from classes in drawing, painting, ceramics, design, digital photography, printmaking, computer graphics, and art history.

Short-Term Training
UHMC continuing education offers career training and professional development courses in a wide range of topics including The Arts, Apprenticeship, Business, Computer Technology, Farming, Fitness, Food innovation, Hawaiian Culture, Languages, Youth Programs, Sustainability and Customized Training. No matter where you are in life, UHMC continuing education is your source for lifelong learning on Maui.