Sustainable Science Management

SSM at UHMC - Holistic Approach
Historically, higher education programs have concentrated on specific aspects such as sustainable business, development, and agriculture. We believe our strength in the SSM program at UHMC is our focus on the big picture: What is sustainability? In any field, how can we explore more long-term solutions? How can we tell if we've met our objectives? After all, becoming more sustainable in one area does not guarantee success unless we are conscious of the consequences in all areas we come into contact with. While certain coursework may inevitably flex and bend, the SSM approach to sustainability education can be broadly described as follows:
---
Systems Modeling
The SSM program uses system modeling methods to help tackle difficult environmental and sustainability problems. A systems approach will help students understand the goals and outcomes of a project, build an inventory of datasets and resources, incorporate state of the art data base tools, and teach students how to provide project deliverables to future clients they may work with. Below is an example of how a systems modeling method may look: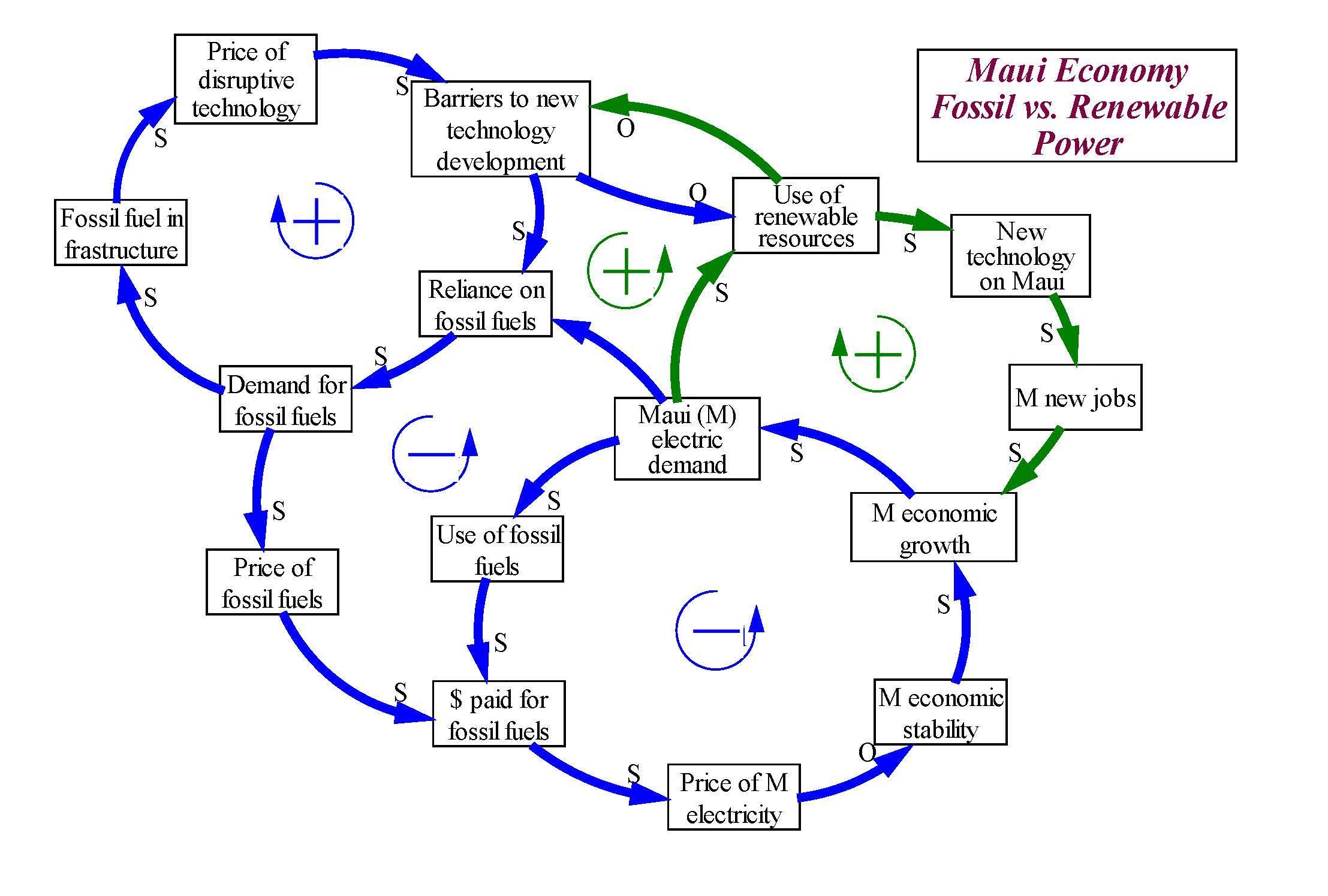 Capstone Projects
SSM students will need to present end of the year capstone projects and can choose from a variety of topics relating to sustainability and the program. Below are some examples of what previous students had chosen to do over the years.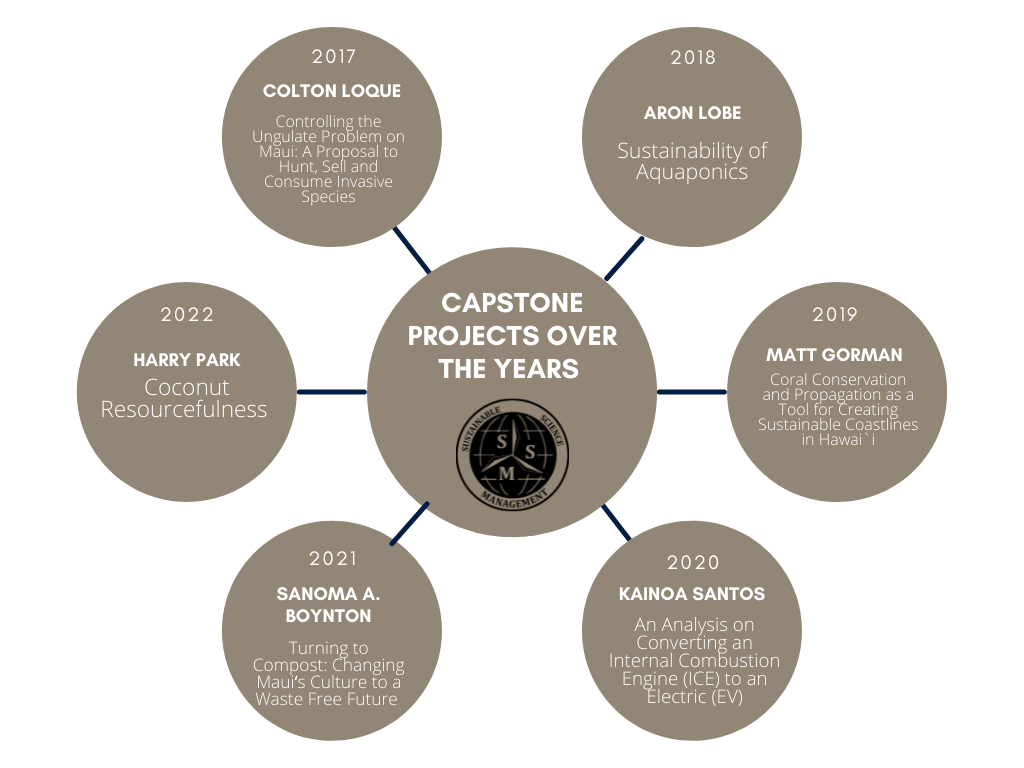 S.O.S Club
Students engaged in the SSM program may join the S.O.S. (Student Ohana for Sustainability) Club. Since 2011, SOS has been Maui College's sustainability group on campus.
The SOS mission statement is: "As a diverse group of independent thinkers, SOS is committed to promoting sustainability practices through community based educational projects and events. The SOS will make our efforts a model for the campus and the nation."