Table of Contents
Translate this page:
[gtranslate]
---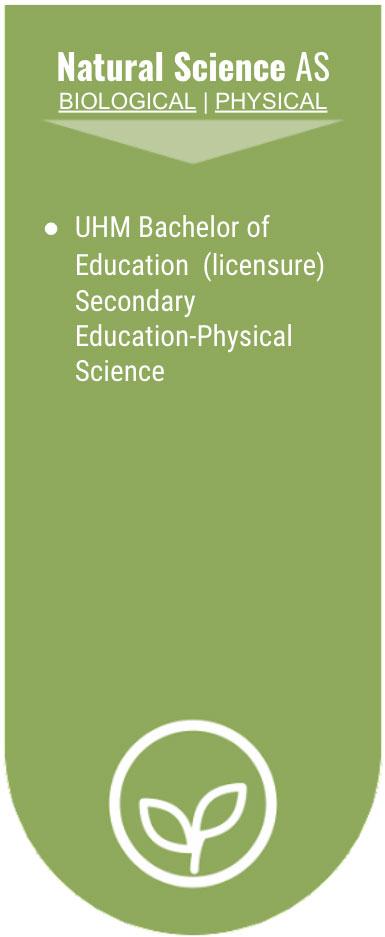 Program Overview
Associate in Science / 60 Credits
The Associate in Science degree in Natural Science (ASNS) is a transfer degree designed for students pursuing Science, Technology, Engineering and Mathematics (STEM)-related educational and career goals. The courses are designed specifically for students who plan to pursue baccalaureate studies in STEM, or who plan to continue with professional studies, such as pre-pharmacy, pre-medical, or pre-dental programs. The ASNS curriculum provides a seamless pathway for students intending to transfer into a STEM degree at a four-year institution, in particular within the UH System where students may take advantage of transfer agreements with UH Mānoa, UH Hilo, and UH West O'ahu.

The 60-credit Natural Science (NSCI) program offered at the University of Hawai'i Maui College provides four pathways for students intending to transfer to STEM majors at baccalaureate institutions:

Biological Sciences (BS)
Physical Sciences (PS)
Engineering
Information and Communication Technology (ICT)
Degrees and Certificates
Success Stories
"When I began my studies at UHMC in 2018, I knew I wanted to transfer to UH Mānoa and pursue a degree in plant sciences, I just wasn't exactly sure which program yet. Being a NSCI major at UHMC allowed me the security to stay on track with the prerequisite science course I would need, while allowing me the freedom to explore different future programs. My chemistry and biology courses were extremely valuable and prepared me well for the 300 level courses in my undergraduate education at UH Mānoa."
- Bailey Spry,
UH Mānoa College of Arts & Sciences, BS/BOT, UHMC ASNS/BS 2020 graduate
"Professors related to my NSCI major when I studied at UHMC were really helpful and devoted in making you understand the subject. With a smaller class population, you easily get to build connections with these professors, which I think heavily contributes to learning the course better and effectively. You can't find this type of experience at a big university."
- Gaila Galano,
UUH Mānoa College of Arts & Sciences, BS/CSCI, UHMC ASNS/ICT 2020 graduate
"UHMC is kind of a hidden gem of a community college. Their NSCI program has that great combination of small class sizes and knowledgeable teachers. UHMC is a great stepping stone to higher education at Manoa or other transfer colleges, as well as just a great associates program. I really enjoyed my time at the Maui campus."
- Peter Lin,
UH Mānoa College of Engineering, BS/ME, UHMC ASNS/Engineering 2020
Undergraduate Research Projects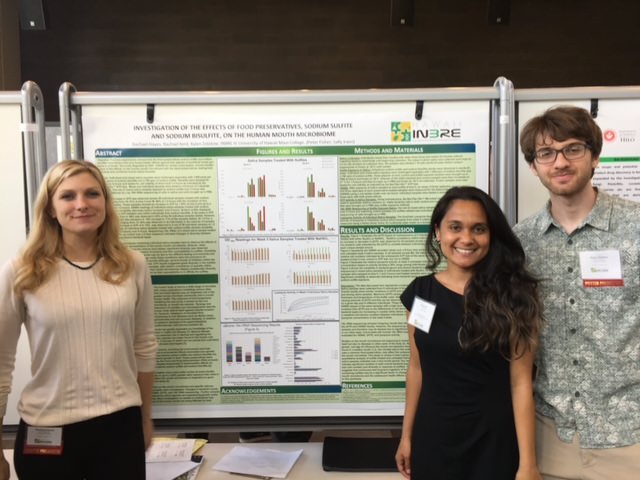 IDeA Networks of Biomedical Research Excellence (INBRE), a federally funded program, gives undergraduate students the opportunity to do research to encourage more students in the biomedical research pathway. Students are given the opportunity to explore the research process and present their findings to other students and faculty throughout Hawaii at the annual symposium held at the John Burns Medical School on Oahu. Maui College has been participating in this program for the past 8 years and has published two peer reviewed papers on the research done by undergraduate students on the effects of Sulfite preservatives on the gut and mouth microbiomes.
Take The Next Step
Request more information about this program or contact: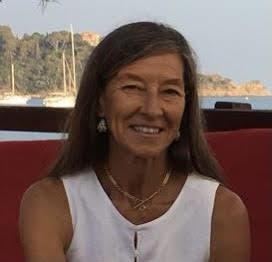 Elisabeth Dubuit, Ph.D., Assistant Professor and Program Coordinator
Email: edubuit@hawaii.edu
Eri Nomura, ASNS Counselor
Appointments: 808 984 3306
Course Schedules
View a month-by-month schedule of courses, as well as descriptions for each.
Scholarships
View our current scholarship opportunities. Financial aid is available for those who qualify.

Project Kaihuwaʻa Scholarship Programs (KSPI and KSPII)
NSCI majors may apply to the KSP that target low-income academically talented students with demonstrated financial need pursuing STEM degrees at UHMC. Students with a minimum GPA of 3.0 (for KSPI) or 2.5 (for KSPII) are eligible for the scholarships. Scholarship amounts of up to $10,000 per year follow the students until graduation, and after transfer to a UH 4-year institution. For more information, contact Michael Ferguson (KSPI) at mferguso@hawaii.edu or Elisabeth Dubuit at edubuit@hawaii.edu (KSPII).