Early Childhood Education
Program Overview
CO, CA, AS
The Early Childhood Education program is designed to prepare students to work with young children from birth to 5 and their families. The curriculum is organized around a core of courses that provide skills and knowledge needed by early childhood educators. This Associate in Science Degree is accredited by the National Association for the Education of Young Children and articulates into the UH West Oahu Bachelor in Social Science, Early Childhood Education concentration. With careful planning with the program coordinator and counselor, students can fulfill most of the prerequisites for application to the UH Mānoa PreKindergarten/Special Education Bachelor's degree program.

Students who have a current CDA (Child Development Associate) credential (without ECED 193/4 credit) may apply for 4 credits of ECED 193/194 Early Childhood Field Experience 1A/1B after taking 12 credits of UHMC courses. The student will receive "credit" and no grade for the class, per the policy Credit for Non-Collegiate Instruction in the UHMC General Catalog,p.80. See program coordinator to initiate the process.Contact the Program Coordinator, Julie Powers, at 984-3291 or by email at juliepow@hawaii.edu for a careful selection of courses.

Degrees That Can Be Earned:
*Program length depends on student placement and credit load.
Take The Next Step
Request more information about this program or contact:
Julie Powers, Program Coordinator
Email: juliepow@hawaii.edu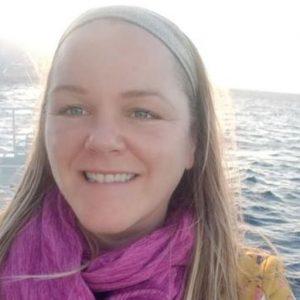 Gemma Medina, Instructor
Email: nicholl@hawaii.edu
Eri Nomura, ECED Counselor
Appointments: 808 984 3306
Tuition / Costs
Additional costs for books, materials, and supplies: $25-$150 per course. Scholarships are available to offset cost of textbooks.
Course Schedules
View a month-by-month schedule of courses, as well as descriptions for each.
Scholarships
View our current scholarship opportunities. Financial aid is available for those who qualify.
Employment
Explore opportunities, connect with employers, research resources.
Career Outlook
Graduates have obtained jobs as: Preschool Teacher, Kahemameha Assistant Teacher, Infant/Toddler Teacher, Preschool Director, Head Start Teacher, Head Start Director